Emirates Legal: Upholding Excellence, Building Trust, and Serving UAE with Integrity Since 2009.
Practice Areas - Comprehensive Legal Services with a Global Perspective
At Emirates Legal, we pride ourselves on offering a suite of legal services that are as comprehensive as they are specialized. Our expertise spans multiple areas of law, informed by a profound understanding of local jurisdictions, international regulations, and cultural nuances. Our aim is to provide not merely legal advice, but holistic solutions that consider every facet of our clients' business endeavors, whether they're operating in the UAE, Central Asia, Europe, or elsewhere around the globe.
Our vision is to be "PARTNERS IN PERFORMANCE" with like-minded clients and ambitious organizations and contribute towards producing reliably, safely and effectively
"As someone who operates a complex steel trading business across various jurisdictions like Dubai, Kazakhstan, and India, navigating the labyrinthine landscape of international law could be daunting, to say the least. I extend my most sincere gratitude to Emirates Legal for their unparalleled legal expertise and diligence. The firm's proficiency in corporate structuring and agreement drafting has been instrumental to the fluidity and success of my ventures. They have not only incorporated multiple companies for me but have also provided exceptional advisory services that have been second to none.

Emirates Legal demonstrates a level of professionalism that is nothing short of exemplary. Their tailored advice cuts through the red tape, saving us both time and unnecessary expenditures. I am continually impressed by their commitment to excellence, meticulous attention to detail, and uncompromising ethical standards. As I look to the future and the continued growth of my enterprises, there is not a shadow of a doubt in my mind that Emirates Legal will be my law firm of choice for the many years to come."Mr. Serghei Dicun, Chairman and Managing Director
Global Turkey Celik and Ticareti A.S
"Working with Emirates Legal for over a decade has been nothing short of a game-changer for my fertilizer trade business. From tackling intricate legal cases in the UAE courts to penning comprehensive transactional documents, this team has had my back every step of the way. Their legal prowess in handling complex issues across multiple jurisdictions like the UAE, India, and Africa has been invaluable. With Emirates Legal by my side, I've felt equipped to take on any challenge that comes my way.

What sets Emirates Legal apart is their relentless commitment to delivering top-notch legal services. It's not just about winning cases; it's about crafting strategies that put my business in a position to win. I have immense respect for their work ethic, dedication, and the incredible peace of mind they bring to some of the most stressful situations. It's been an awesome ten years, and I can't wait to see where the next decade takes us. No question about it—Emirates Legal is my go-to firm, now and always."Mr. Siraj Rahimtula
Chairman and Managing Director, Transcom DMCC
"In the decade-plus that I have had the privilege of working with Emirates Legal, their unwavering commitment to excellence has been consistently impressive. The team's nuanced approach to both my personal business affairs and those of my family's enterprise in the UAE has been characterised by thorough legal acumen, unparalleled professionalism, and a distinct sense of empathy. Their multifaceted expertise has provided a comprehensive and invaluable legal framework that has been crucial in navigating the intricate landscapes of business in the UAE. It is their holistic attention to every facet of our diverse legal needs that genuinely sets them apart. Whether dealing with complex transactions or sensitive family matters, Emirates Legal has been a stalwart ally, ever dependable and committed to delivering results that exceed expectations. It's this high standard of service that continues to instil a sense of trust and confidence, making it incredibly easy to wholeheartedly recommend them as the go-to legal experts."
S. A
Emirates Legal has proven to be an exceptional partner in our journey. Their expertise in company formation streamlined the process and saved us valuable time and resources. Their dispute resolution team showcased remarkable legal acumen during a critical dispute, securing a favorable outcome. Their guidance in mergers and acquisitions was indispensable in achieving our growth objectives. Furthermore, their grasp of emerging tech regulations has kept us compliant and innovative. Emirates Legal's dedication to their clients is truly commendable.
M.P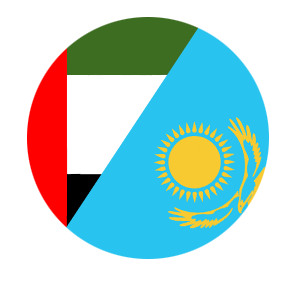 UAE 
Regulated by FFTZA
P. O. Box 50796, Fujairah, UAE
C/o Mesa
113-114 Emarat Atrium, Sheikh Zayed Road
Dubai, UAE
Kazakstan
Regulated by Astana Financial Services Authority (AFSA)
No. 364 Mangilik El Prospect
55/16 Astana International Financial Center(AIFC)
Astana 010000,
Kazakhstan